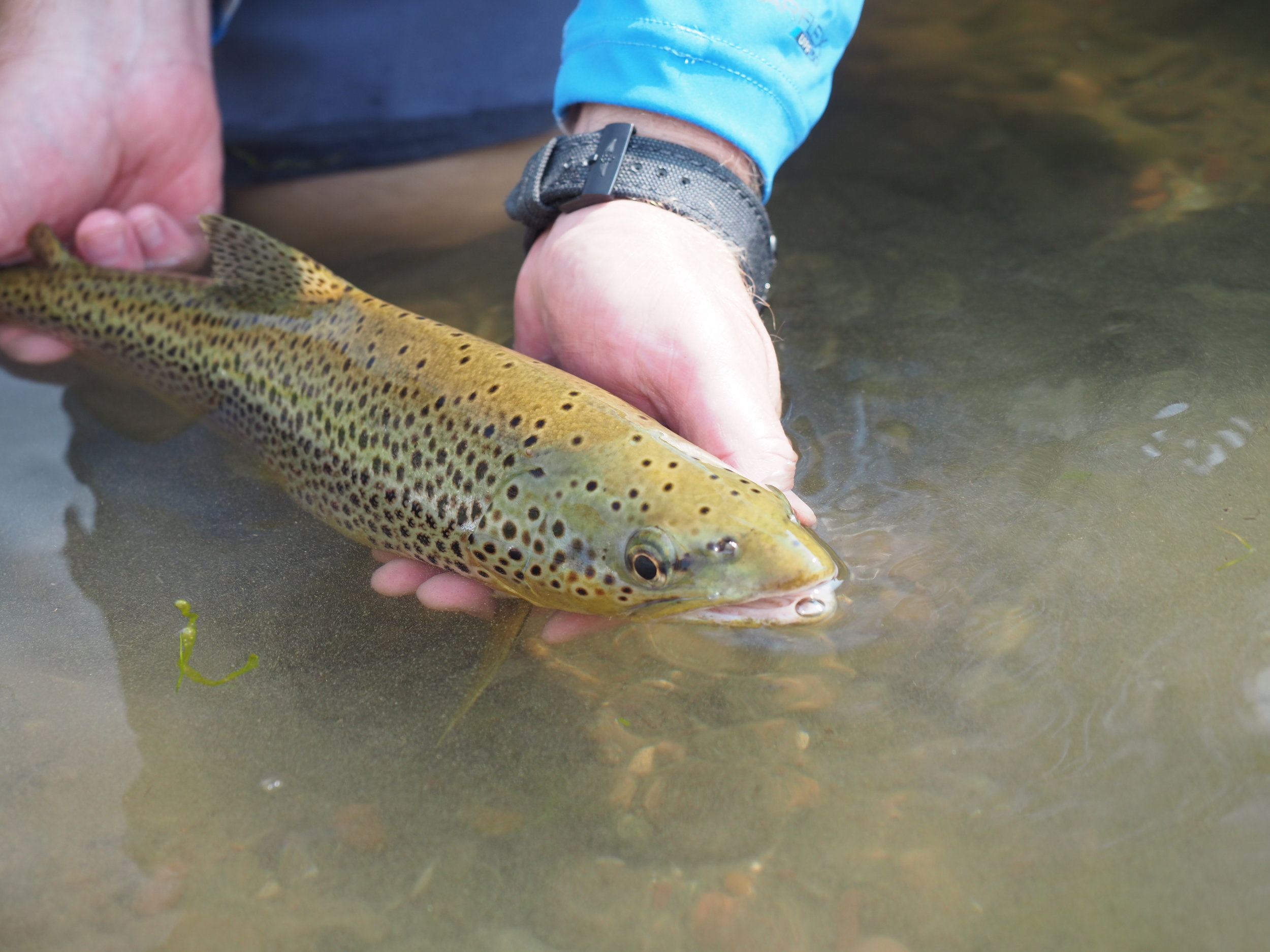 The fish of the Missouri River are some of my favorite fish to fly fish for. Fly fishing from a drift boat for rising fish in Montana is what I live for. The Missouri River trout seem to do this a little more than fish of other waters.
That big brown trout sipping dry flies all by himself in the small side channel below Craig, MT. I have fished to him a thousand times. Well maybe about 20 times. In my dreams, thousands of times I have casted a H&L Variant to this big bruiser brown trout. That big Variant riding high, drag free and then it disappears. The shit hits the fan. I usually wake up.
The pod of rainbows feeding so crazy it looks like a rifle in the water. I picture this happening just below the Gary Cooper Bridge. Put the drift boat on sneak mode and move into position. Cast downstream with a monster reach cast and hopefully pick a few off before the pod is put down.
Maybe my favorite is an afternoon spent throwing attractor flies to the banks. This requires many different types of cast and loads of skill. You are not casting to any particular fish, just fishy spots. Then out of the blue you have an eat. The hair on the back of your neck stands up and again the shit hits the fan.
Just setting at my house on a snowy December day and dreaming about the summer ahead. Dry Flies and Good Times.
Fly Fishing in Montana never gets old.